The Apple Watch is one of the most popular smartwatches. This is because of the options that are available. There is something for everyone. However, having many of these options can make it harder to decide which one you should go with.
It might seem easier when you consider the budget and model you want to purchase, but some useful features might be useful to you in the long run.
Why should you consider these features in the long run? Well, Apple has provided support for wearables for a long time. You might hold on to your Apple Watch for the next 3 to 4 years.
One of the key aspects to consider when purchasing an Apple Watch is if you want to go for the cellular or the GPS-only version. In this article, you will learn the difference between the two as well as which one is best for you.
Apple Watch Cellular
Apart from the key difference of the cellular watch supporting a carrier, there are more differences between the two. The Apple Watch Cellular has more case options.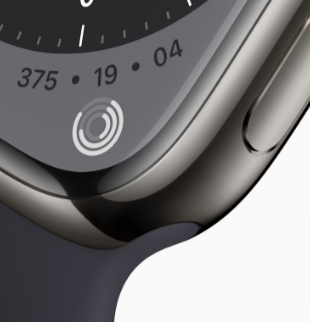 You can choose from three types of cases for the cellular version in Series 8: Aluminium, Stainless Steel, and Titanium.
The Apple Watch Cellular can also stream music and podcasts without syncing from the iPhone. It can stream music/podcasts directly from Apple Music with 4G or WiFi.
Apple Watch GPS
Most of the features of the GPS version of the Apple watch can be used when it's near the iPhone. This is because it does not have an internet connection of its own.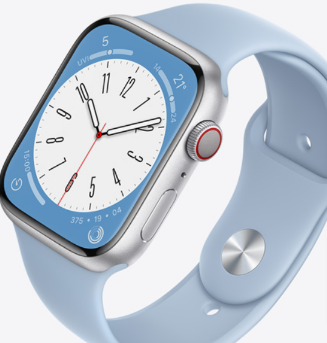 Apple Watch GPS has only one case option, i.e., aluminum. Since it does not have 4G, it can have a slightly longer battery life than the cellular version.
You cannot stream music or podcasts directly from your Apple Watch GPS version. You have to sync your music or podcasts from your iPhone to play it with your Apple Watch.
Apple Watch Cellular vs GPS: Spec Differences
Here are the spec differences between the Cellular and GPS versions of the Apple Watch:
↓Specs/Watch →
GPS
GPS + Cellular
Talk Time
N/A
Up to 1.5 hrs
Music/Podcasts playback time
Up to 11 hours if playing synced (downloaded) music/podcasts from iPhone
Up to 11 hours if playing synced music/podcasts from iPhone
6 hours if streaming with cellular data.
Total Battery Life
Upto 18 hours
Upto 18 hours
Fitness/Sports Battery Life
11 hours with GPS off
6 hours with GPS on
11 hours with GPS off7 hours with GPS on
Carrier charges
Uses iPhone's career (no extra charges)
Starting from $10 per month
Case Options
Aluminum only
Aluminum, Stainless Steel, Titanium
A Budget Alternative to Apple Watch Series 8/Ultra: Apple Watch SE
If you want to get a cellular version of the Apple Watch, and you don't mind not having all the other features of the Series 8 and Ultra like IP6X water and dust resistance, larger display, fast charging, etc. You can consider Apple Watch SE with GPS + Cellular.
The Apple Watch SE is still available and is good for most people. You can leave your iPhone at home, play music/podcasts on the go, and take calls.
Related Reads:
Final Words: Apple Watch Cellular vs GPS
We hope this article has helped you decide which Apple Watch is the best for you. To sum up, There are two options that you can get for the Apple Watch. Cellular or GPS.
The cellular version supports a carrier, and the GPS version does not. There are fewer case options for the GPS version. You can make calls and stream music or podcasts with the cellular Watch.
If you don't require many features but you still want a watch that can make calls and stream music without having your iPhone around, you can consider Apple Watch SE and save a few bucks.
FAQs
Is it better to get Apple Watch Cellular or GPS?
It depends on what specifications you require. If you want to make calls or listen to music or podcasts with your Apple Watch when you don't have your iPhone around, You can consider the cellular version. Otherwise, you can go for the GPS version. 
Does the cellular Apple Watch need a sim card?
No, the cellular Apple Watch has eSIM. You can contact your carrier to set it up, or you can use the carrier app on your iPhone to set it up. 
Can I use my Apple Watch cellular without an iPhone?
You can use your watch when you are away from your iPhone. However, the Apple Watch only works with the Apple Ecosystem, i.e., you cannot sync it or use it with an Android phone or a Windows PC.