The iPhone 14 Pro is an amazing companion with tons of features. However, it only comes with one accessory. That is the USB C to Lightning cable. There are a lot of important accessories which are needed for daily use along with your iPhone. In this article, we will break down all the Apple iPhone 14 Pro Accessories by dividing them into four categories.
For example, the iPhone does not come with a power adapter. You will have to buy that separately.
The Must-Have accessories are the most important since you don't get them in the box.
Then there are Makes Life Easier accessories which might not be as important but are convenient.
The last two are Best For Vlogging and Gaming accessories if you want to vlog, stream, or game with your iPhone 14 Pro.
With that, let's dive into the details below on Apple iPhone 14 Pro Accessories!
1. Anker 713 Nano II 45W charger
When you purchase a new iPhone 14 Pro, you get the iPhone and a USB C to lightning cable out of the box. You don't get a charger with the iPhone. If you prefer fast wired charging, the Anker 713 Nano II 45W charger is an excellent option.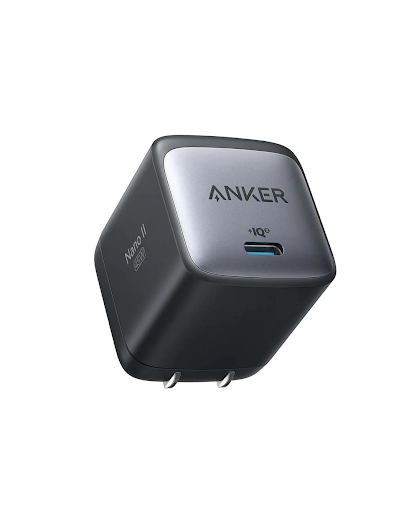 It has a USB C port which means you can use the cable that you get with your iPhone to charge. It has a compact design that can fit anywhere.
Pros
Compact Design
Fast Charging
USB C port
Supports iPhone
Cons
Stops charging if the phone becomes hot due to fast charge
The charger can reach high temperatures
2. Apple 20W Power Adapter with MagSafe Charger (Must-Have For Wireless charging)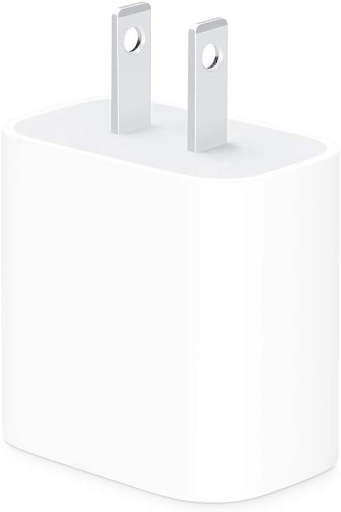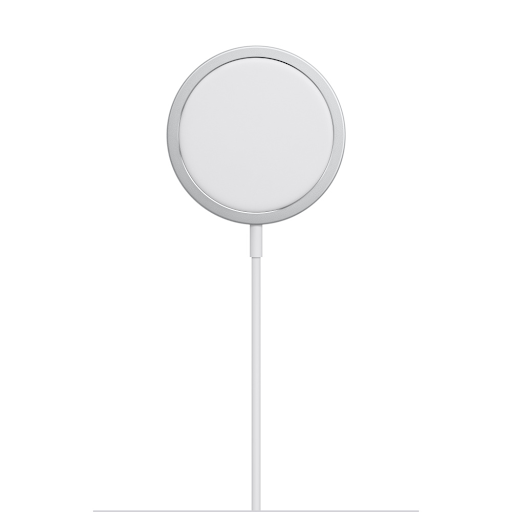 The MagSafe wireless charger is the best wireless charger for the iPhone. If you intend to charge your phone wirelessly, this is the best option for you. Since it is a 20W charger, you cannot use it with the Anker 713 Nano II. To use the MagSafe charger, you will have to purchase 20W Power Adapter from Apple.
Pros
Convenient magnetic wireless charging.
A power Adapter can be used for wired charging as well.
Compact Design, Fits anywhere.
Durable for long-term use.
Cons
Requires you to purchase Apple Power Adapter.
Higher Cost.
3. Apple AirPods
The iPhone 14 Pro does not come with any earphones in the box. It also doesn't have a headphone jack. The only ways to use earphones with the iPhone 14 Pro are lightning earphones for wired and Bluetooth earphones for wireless.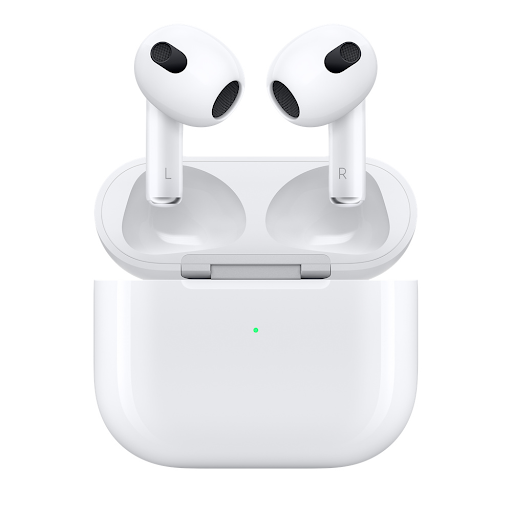 The AirPods are the best wireless earphones you can get for your iPhone 14 Pro. These have a much better build quality than any other earphones in the market. They will last you longer.
Pros
Convenient pairing with iPhone.
High Quality.
Wireless.
Water/Sweat resistant.
Cons
Higher Cost,
Can be heavier in the ears.
4. Silicon/Leather/Clear Cases (Must-Have)

The Apple iPhone 14 Pro is designed with stainless steel. The materials used are very strong to enhance the build quality of the iPhone. However, it is still a good idea to have a case.
Cases provide an extra layer of protection to your iPhone. They also protect the finish of the iPhone from scratches and dents. The cases without MagSafe still work with other wireless chargers.
Pros
Protects iPhone from dents and scratches.
Enhances the aesthetics and looks of the iPhone.
MagSafe Case supports other accessories like a wallet, charging, etc.
Variety of options.
Cons
MagSafe Cases are expensive.
Hard to remove.
5. Belkin Boost Charge Pro
If you have an Apple Watch, AirPods with wireless charging case, and an iPhone 14 Pro, and you are searching for a solution for charging all three of these at the same time, the Belkin boost charger pro is the best-charging accessory.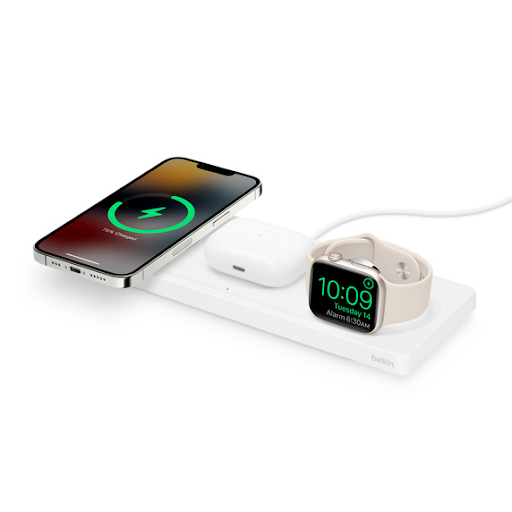 You can still use the separate cables that come with the iPhone, watch, and AirPods, but this accessory makes it much more convenient to charge all three of the products in the Apple ecosystem.
Pros
Makes charging more convenient.
The adapter is included in the box.
Marked spaces for each product.
Cons
The warranty might not be available in all regions.
Slower charging for iPhone.
6. Leather Wallet with MagSafe
Leather MagSafe wallets can attach to the magnetic connectors on the back of your iPhone. The idea is to have everything you need at the back of your iPhone so that you don't need to pick up anything else when you leave.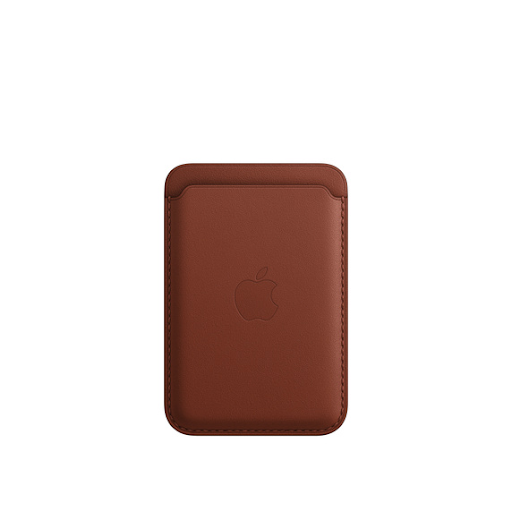 You can store a few cards and cash in this wallet. It supports RFID protection for extra security.
Pros
RFID protection.
Simple and minimal design.
Light Weight.
Cons
Can be more expensive than a normal wallet.
You have to remove it each time if you intend to charge your iPhone with MagSafe.
7. MagSafe Battery Pack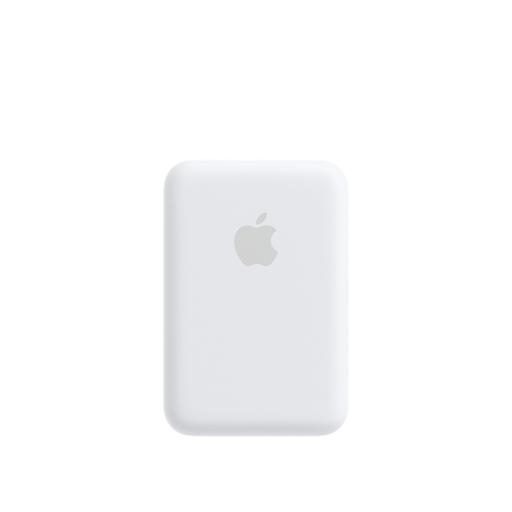 This is a power bank designed by Apple. It snaps on the back of your iPhone with the help of the MagSafe magnets. This is a good accessory for you if you travel a lot. It has a very sleek, minimal, and aesthetic design.
Pros
Minimal Design.
Light Weight For Travelling.
Fits anywhere and does not take up a lot of space.
Can charge your iPhone with 0 battery left if connected to a charger.
Cons
Costlier than other power banks.
Low Capacity.
8. AirTag
The AirTags are tracking devices by Apple that sends the location of anything that they are attached to in the Find My app on your iPhone. It makes the AirTag the perfect companion for the iPhone 14 Pro since you can use them to find things like car keys, pets, bags, wallets, etc.
Pros
No additional app is required to download.
Can play sound with speakers.
Water and dust resistant.
Long battery life. (up to 1 year)
Cons
Expensive than other trackers in the market.
The chances of finding lost AirTags are low.
9. Belkin Car Vent Mount Pro with MagSafe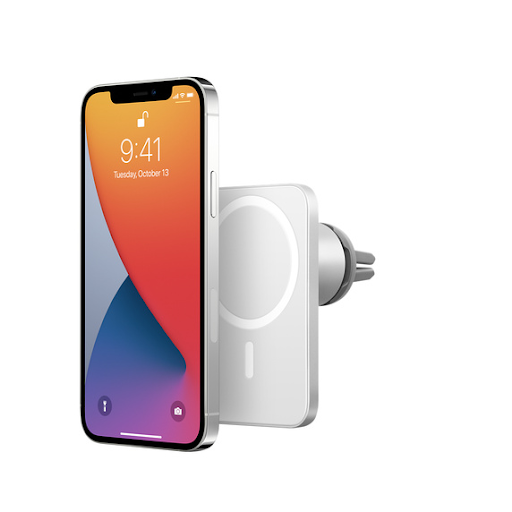 If you charge your iPhone on the go in your car, the Belkin Car Vent Mount Pro with MagSafe is the perfect wireless car charger for you. You can even turn on navigation and put your iPhone on the charger without having to worry about picking it up.
Pros
Convenient for charging in the car on the go.
Fast charging in the car.
Solid build quality.
Cons
iPhone can fall when the roads are bumpy.
Can't fit the A/C outlet in some cars.
11. Rode VideoMic Me-L (Best for vlogging/Making videos)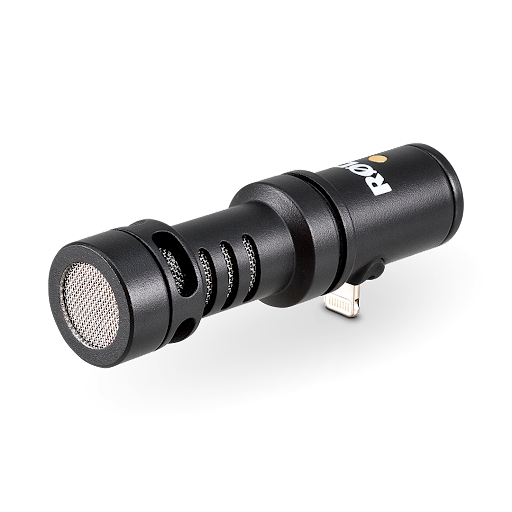 If you vlog, make videos, or stream with your iPhone, this accessory is for you. It is no secret that the iPhone 14 Pro camera is one of the best phone cameras for recording videos. With an additional microphone, you can enhance the quality of your voice while vlogging, making videos, or streaming.
Pros
Lightning port for attaching.
Lightweight.
Can work with a selfie stick.
Cheaper than other products similar products.
Cons
Does not have noise cancelation.
12. Backbone One Mobile Gaming Controller (Best for gaming)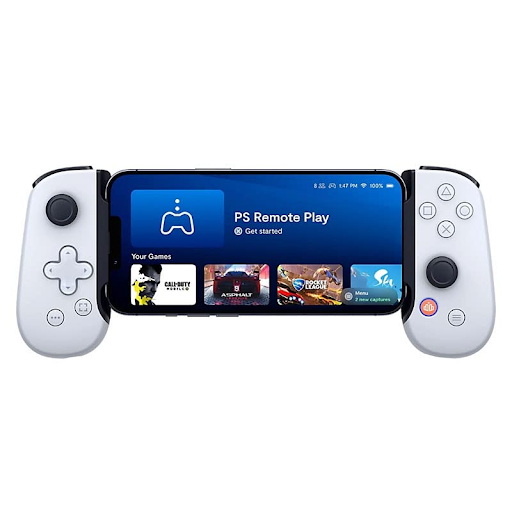 This is the most popular gaming controller for iPhone. It is available in both PS and XBOX styles. This is a perfect gaming accessory for iPhone 14 Pro. It connects to your iPhone via the lightning port. It also has a 3.5mm audio jack for earphones which makes it a great immersive gaming accessory.
Pros
3.5mm audio jack for earphones.
Lightning connector, which provides low latency.
Lightning output port to connect it to a larger display.
Cons
You have to remove your case to use it each time.
No option to charge your iPhone while playing.
Related read;
Conclusion: Apple iPhone 14 Pro Accessories
We hope that this article has helped you with accessories for iPhone 14 Pro. To sum up, there are four types of accessories for your iPhone. The must-have accessories are the important ones. Then some accessories might not be as important but can make your life easier.
If you are a vlogger or a streamer, you might require a good microphone. Lastly, in gaming accessories, the Backbone One is a good gaming controller.
FAQs: Apple iPhone 14 Pro Accessories
What accessories come with iPhone 14 Pro?
The iPhone 14 Pro comes with a USB C to Lightning cable only. 
Do you get AirPods with the iPhone 14 Pro?
No, you will have to purchase the AirPods separately. 
Which is the best accessory for iPhone 14 pro?
Accessories can be paired based on your preference and usage. However, the essentials for iPhone 14 pro include Airpods, charging adapter, and MagSafe.